Fees and Forms of Payment
Fees
$32 DOJ fee (for state of California clearances)
$19 FBI fee (if required)
$20 Fingerprint Rolling Fee
FREE of charge – For Resubmission or Re-do for rejected prints.
Forms of Payment
Cash
Debit/Credit cards
Money Orders
Billing Accounts
Business Checks
* $25 Fee will be charged for any returned Business Checks or Credit Cards.
* At top of your request for Live Scan Service form issued to you by your employer or referring agency, there is an ORI Code. The ORI Code will determined the level(s) of Service you will require for your license or position.
Acceptable Forms of Identification
CA Driver's License
CA DMV ID
Valid out-of-state Driver's License
Military ID
Passport
Resident Alien Card / Immigration / Green Card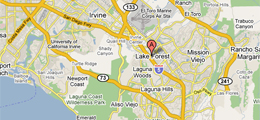 Serving all Orange County, we are located in Lake Forest California.

Click here for maps and directions.